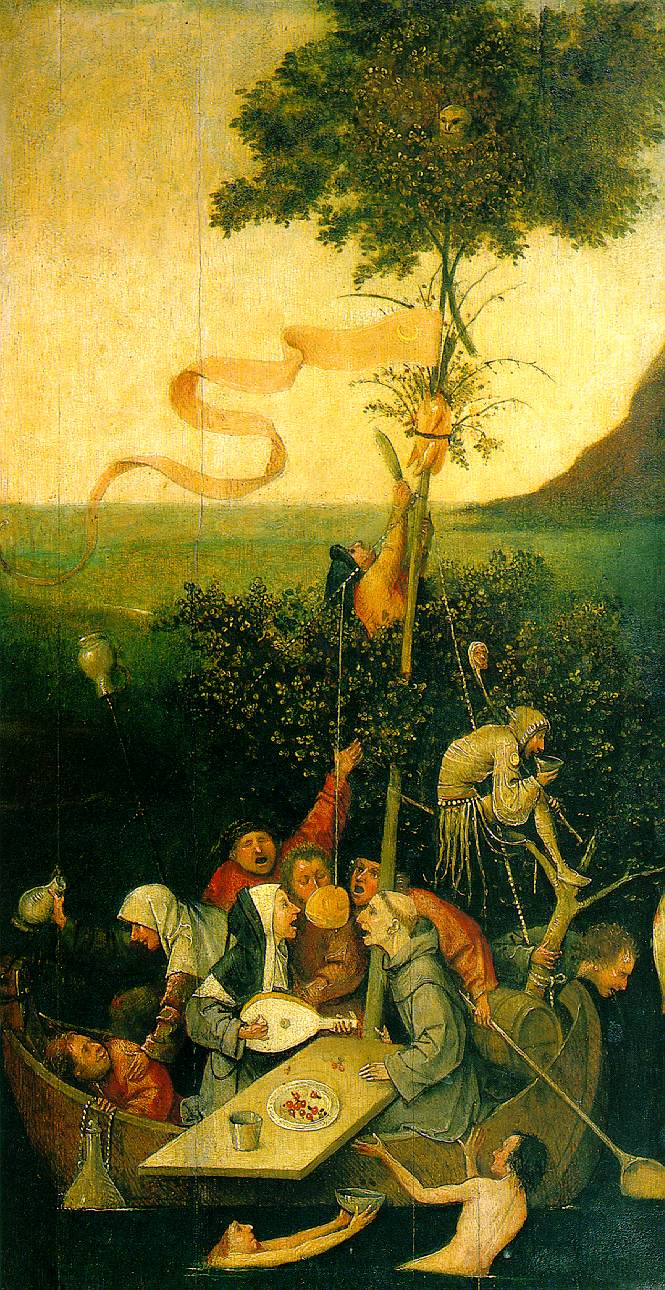 "The Ship of Fools"
While looking for some quotes I suddenly came across this painting by Bosch and afterwards I have decided to make a post about him .
In The Ship of Fools
Bosch is imagining that the whole of mankind is voyaging through the seas of time on a ship, a small ship, that is representative of humanity. Sadly, every one of the representatives is a fool. This is how we live, says Bosch--we eat, dring, flirt, cheat, play silly games, pursue unattainable objectives. Meanwhile our ship drifts aimlessly and we never reach the harbour. The fools are not the irreligious, since promiment among them are a monk and a nun, but they are all those who live ``in stupidity''. Bosch laughs, and it is sad laugh. Which one of us does not sail in the wretched discomfort of the ship of human folly? Eccentric and secret genius that he was, Bosch not only moved the heart but scandalized it into full awareness. The sinister and monstrous things that he brought forth are the hidden creatures of our inward self-love: he externalizes the ugliness within, and so his misshapen demons have an effect beyond curiosity. We feel a hateful kinship with them. The Ship of Fools is not about other people, it is about us.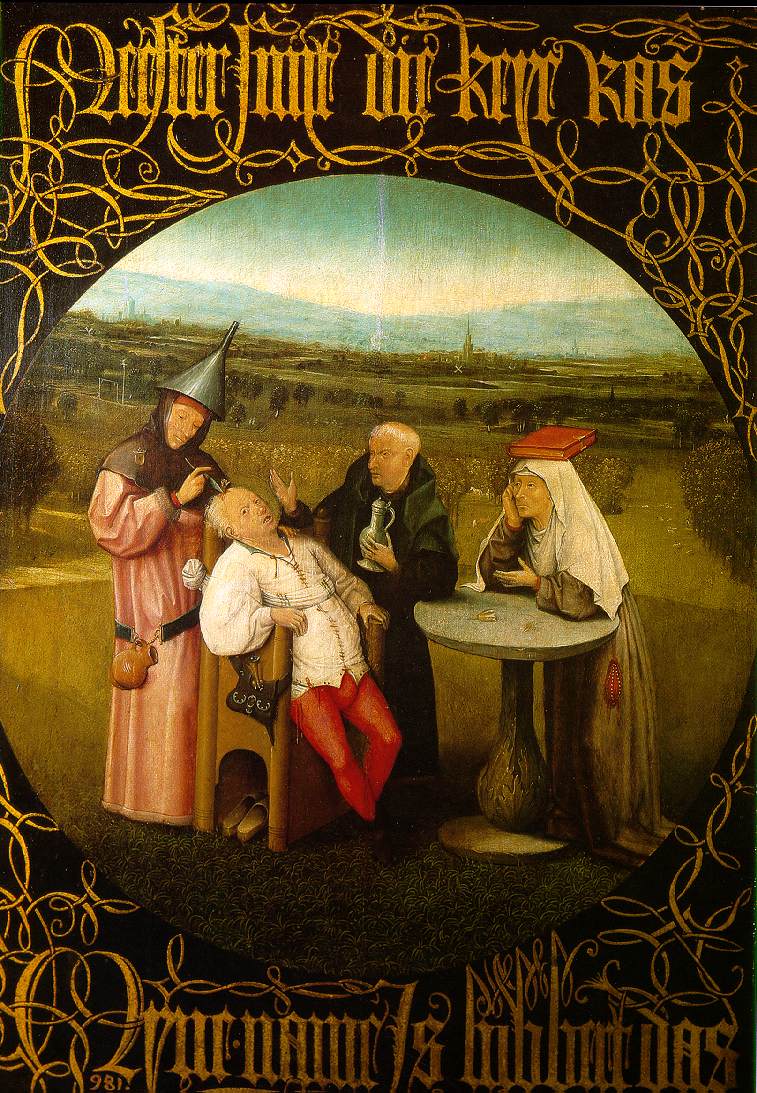 The Extraction of the Stone of Madness
The unique vision of Bosch
The extraordinary painter Hieronymus Bosch (c. 1450-1516) stands apart from the prevailing Flemish traditions in painting. His style was unique, strikingly free, and his symbolism, unforgettably vivid, remains unparalleled to this day. Marvellous and terrifying, he expresses an intense pessimism and reflects the anxieties of his time, one of social and political upheaval.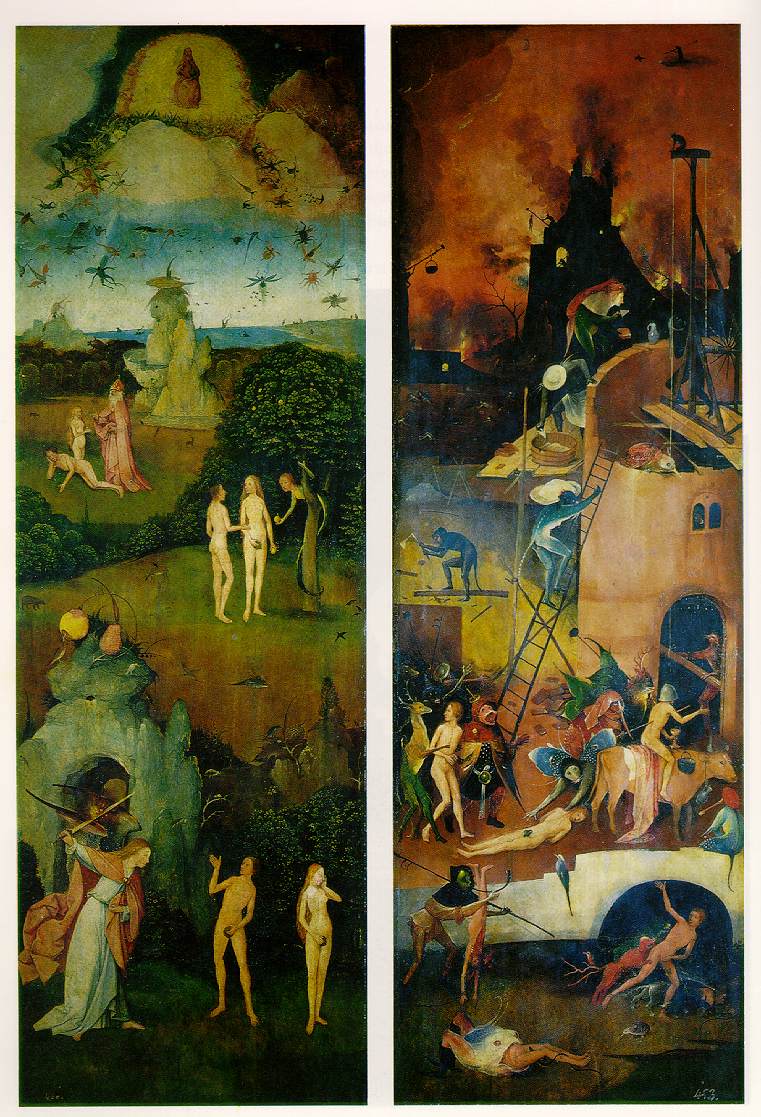 "Paradise and Hell"
At the time of his death, Bosch was internationally celebrated as an eccentric painter of religious visions who dealt in particular with the torments of hell. During his lifetime Bosch's works were in the inventories of noble families of the Netherlands, Austria, and Spain, and they were imitated in a number of paintings and prints throughout the 16th century, especially in the works of
Pieter Bruegel the Elder
.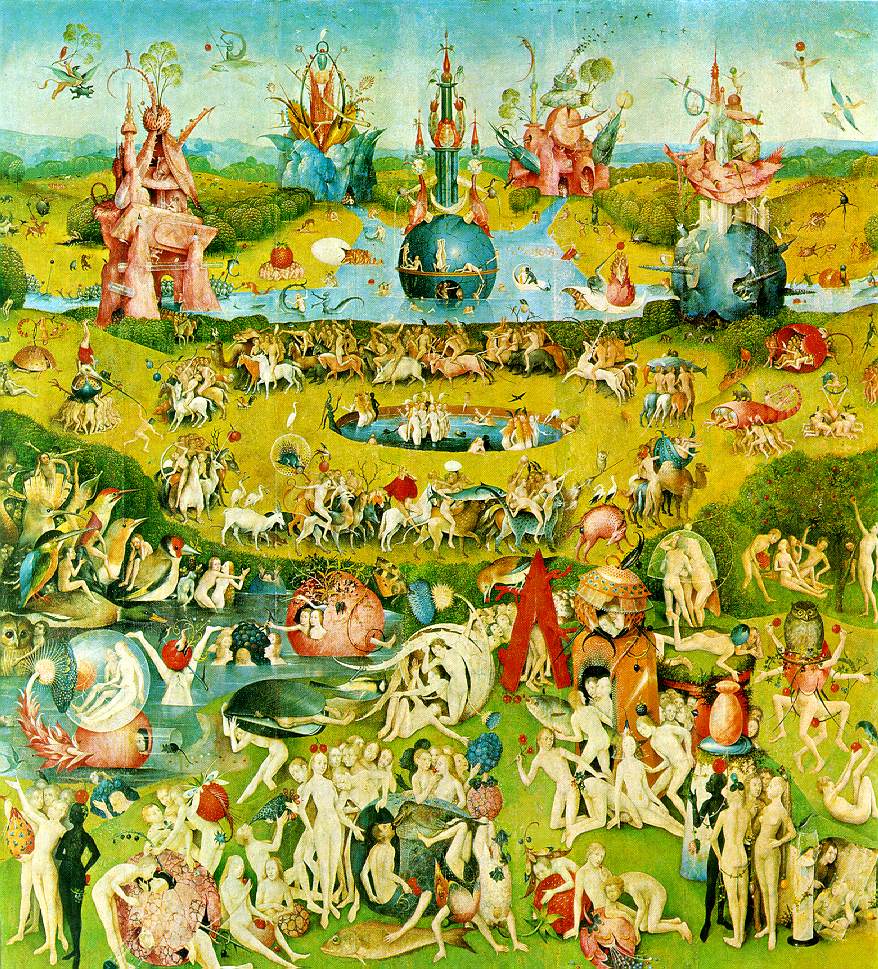 "Garden of Earthly Delights"